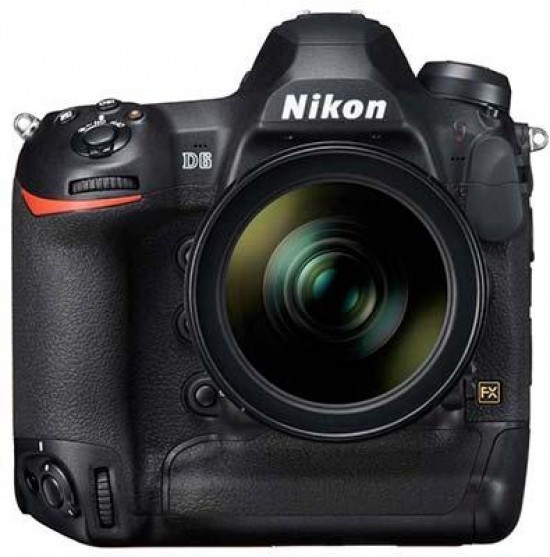 Ever dreamt of turning your flagship Nikon D6 into a webcam? Now you can with the imminent launch of Nikon Webcam Utility (and a copy of Windows 10 64-bit).
Nikon has announced plans to release a free beta version of the Webcam Utility software which allows Nikon mirrorless or digital SLR cameras to be used as a webcam. Here's the full list of compatible cameras:
Z7, Z6, Z5, Z50, D6, D850, D780, D500, D7500, D5600
and compatible operating systems:
Windows 10 64-bit, and, erm, that's it…
Nikon UK Press Release
NIKON DEVELOPS NEW SOFTWARE WHICH ENABLES USERS TO TURN THEIR CAMERA INTO A FULLY FUNCTIONING WEBCAM
The new development will be available for free to Nikon users
London, United Kingdom, 21st July 2020: Today Nikon is pleased to announce plans to release the beta version of Webcam Utility – software that allows Nikon mirrorless or digital SLR cameras to be used as a webcam. The software, which is compatible with Windows computers, will be released in early August 2020.
In response to the rise in demand for webcams, as working from home and virtual meetings become increasingly common, Webcam Utility (beta version) has been developed to enable Nikon shooters to use their existing mirrorless or digital SLR camera as a webcam. Users simply need to install the Webcam Utility (beta version) software to a computer* and connect the compatible Nikon camera body via a USB cable. They are then able to take advantage of the superior image quality of their Nikon camera and use it as a webcam.
Supported OS
Windows 10 (64-bit)
Compatible cameras
Z 7, Z 6, Z 5, Z 50, D6, D850, D780, D500, D7500, D5600
Future Nikon mirrorless and digital SLR cameras are also scheduled to be compatible with this new software.
• This new software application is still in the beta stage of development. Functions may be added or changed, or the service may be terminated, without prior notice.
• Windows is a registered trademark of Microsoft Corporation in the U.S. and other countries.
• Other trademarks and trade names are those of their respective owners.
Your Comments
Source link