Apple's Developer Transition Kit is a custom Mac mini that has been offered up to registered developers to test their apps on Apple Silicon.
What you're seeing in our video here won't be made commercially available, but there will be similarities to what ultimately starts shipping at the end of 2020.
The developer kit arrives in a specially-labeled Mac mini box, with "Developer Transition Kit" emblazoned on the side. Once we extract the Mac inside, we see what looks like a run-of-the-mill space gray Mac mini. But of course, it isn't.
This Mac mini is outfitted with Apple's A12Z processor which was originally designed for the 2018 iPad Pro and then reused with the 2020 iPad Pro. The kit is running an early build of macOS Big Sur — Apple's upcoming Mac operating system that will be the first to support Apple's own silicon.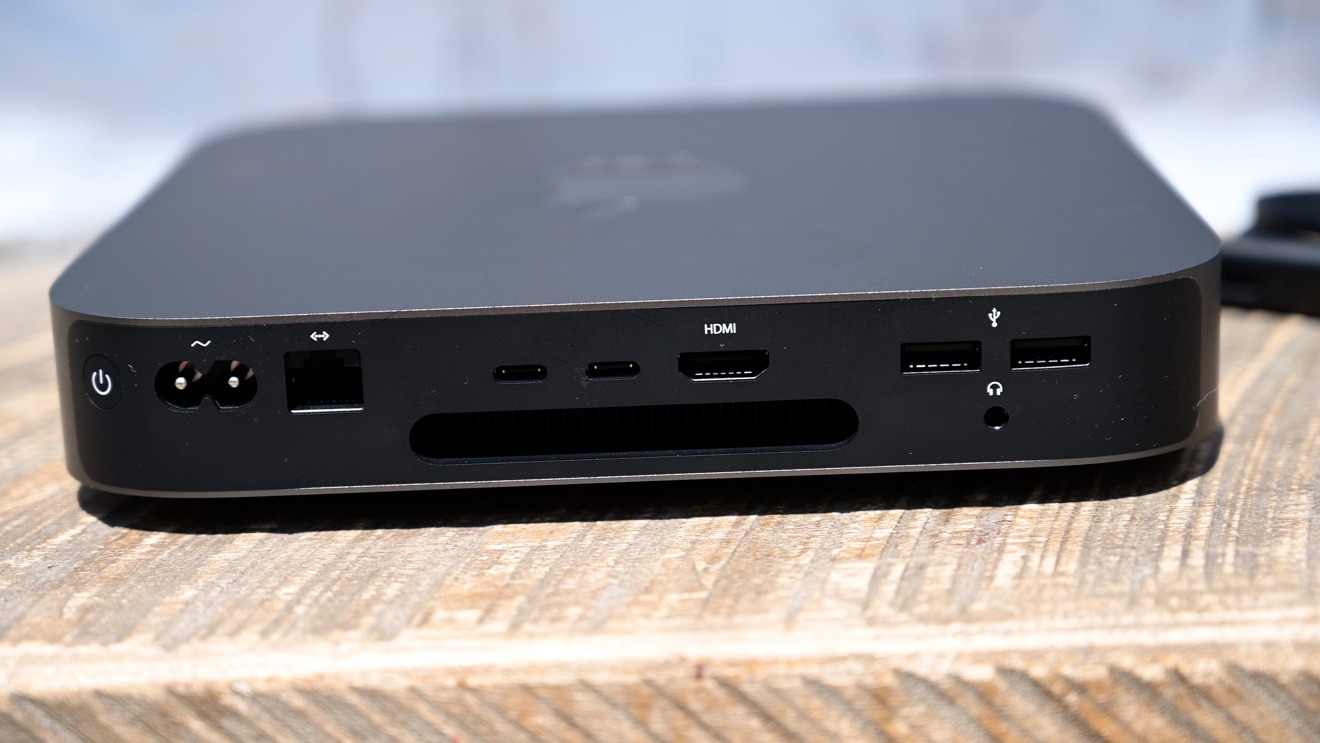 Port on the Apple silicon Mac mini
The developer transition kit has 2 USB 3.1 type C ports, 2 USB 3 type A ports, HDMI 2.0, a headphone jack, and Gigabit Ethernet. Apple A12Z system on a chip doesn't have Thunderbolt 3 support, and we expect shipping Apple Silicon Macs to either have a Thunderbolt 3 controller, or USB4 which can contain the Thunderbolt 3 protocol — but we'll be talking more about this soon. Beyond the A12Z, the developer kit has 16GB of RAM, and a 512GB SSD.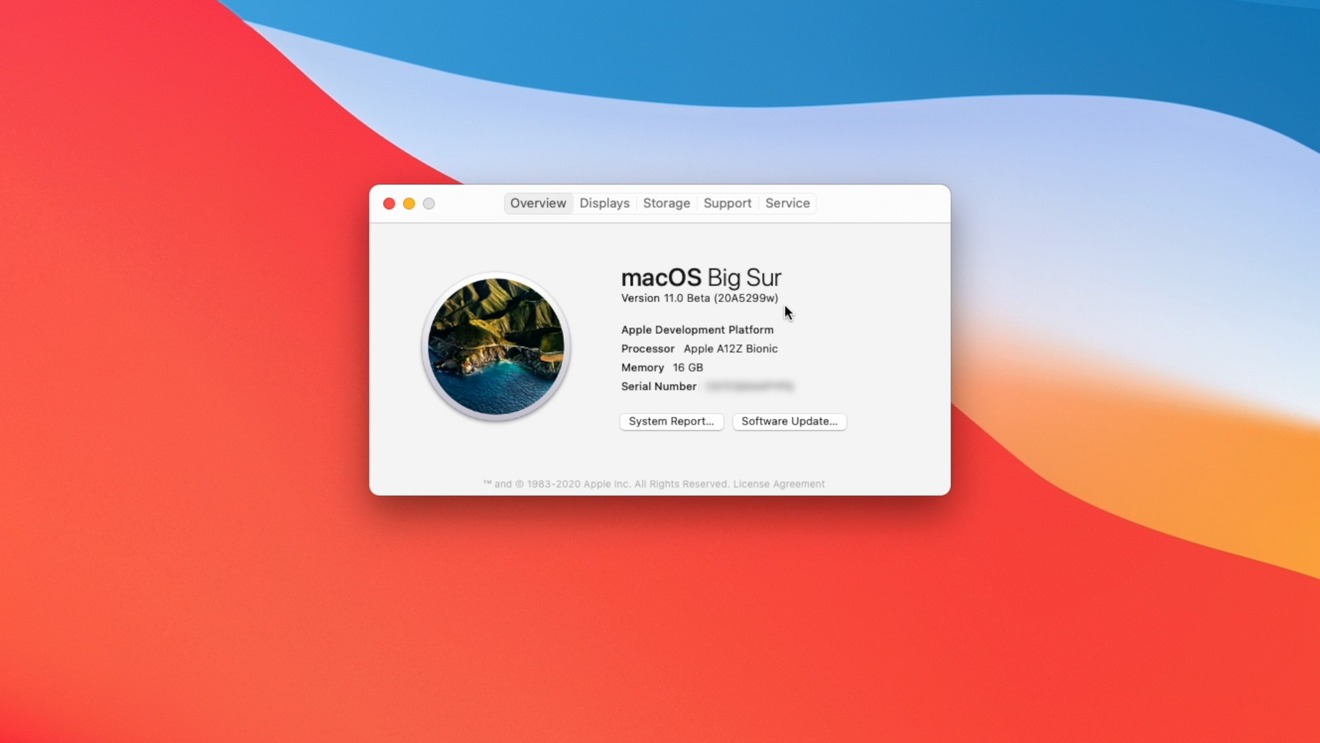 About This Mac
Once the developer kit Mac mini was up and running, we started looking at the operating system. We have been testing macOS Big Sur so we knew what to expect there but it was still great to see how solid the performance was moving throughout the operating system.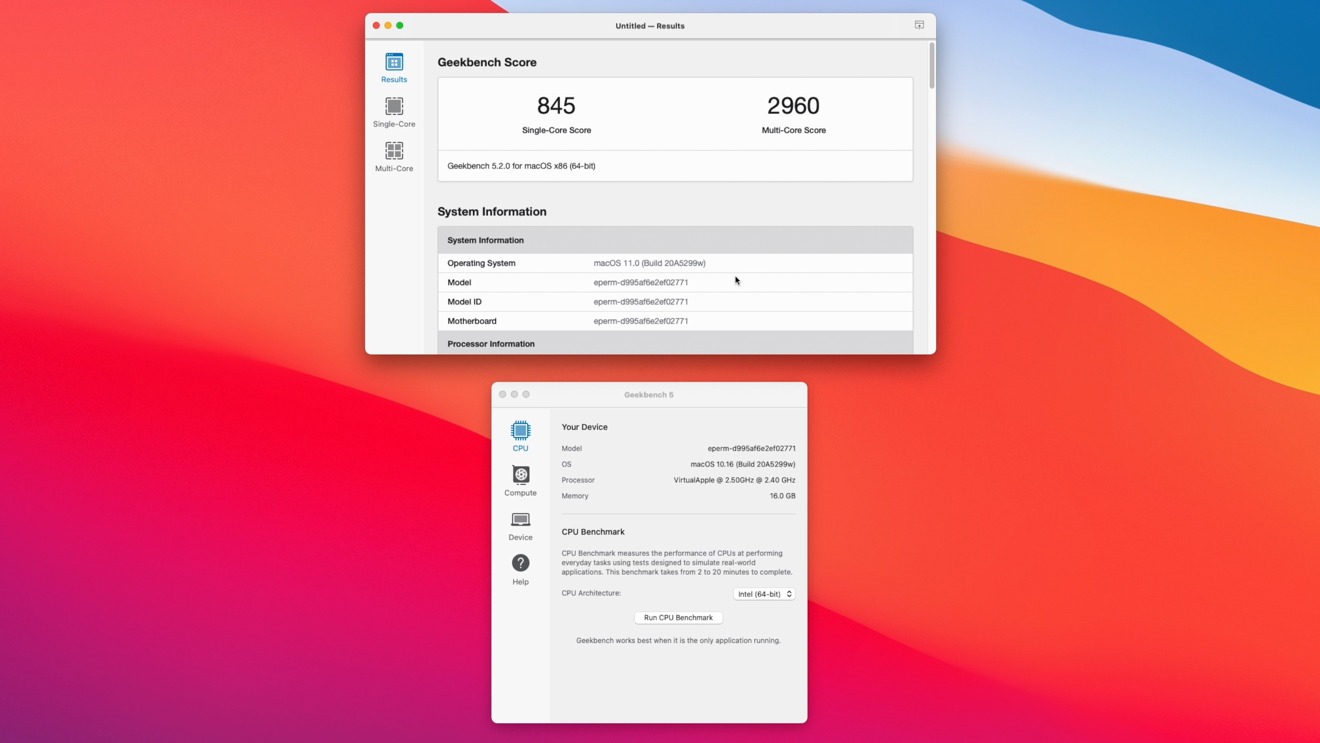 Geekbench results for ARM Mac mini on A12Z Bionic
To get more specific on performance, let's take a look at Geekbench 5 results. Right now, with Rosetta 2 translation of the benchmark suite, the developer kit with the A12Z Bionic pulls down a score of about 845 for the single-core benchmark and around 2960 for the multi-core tests.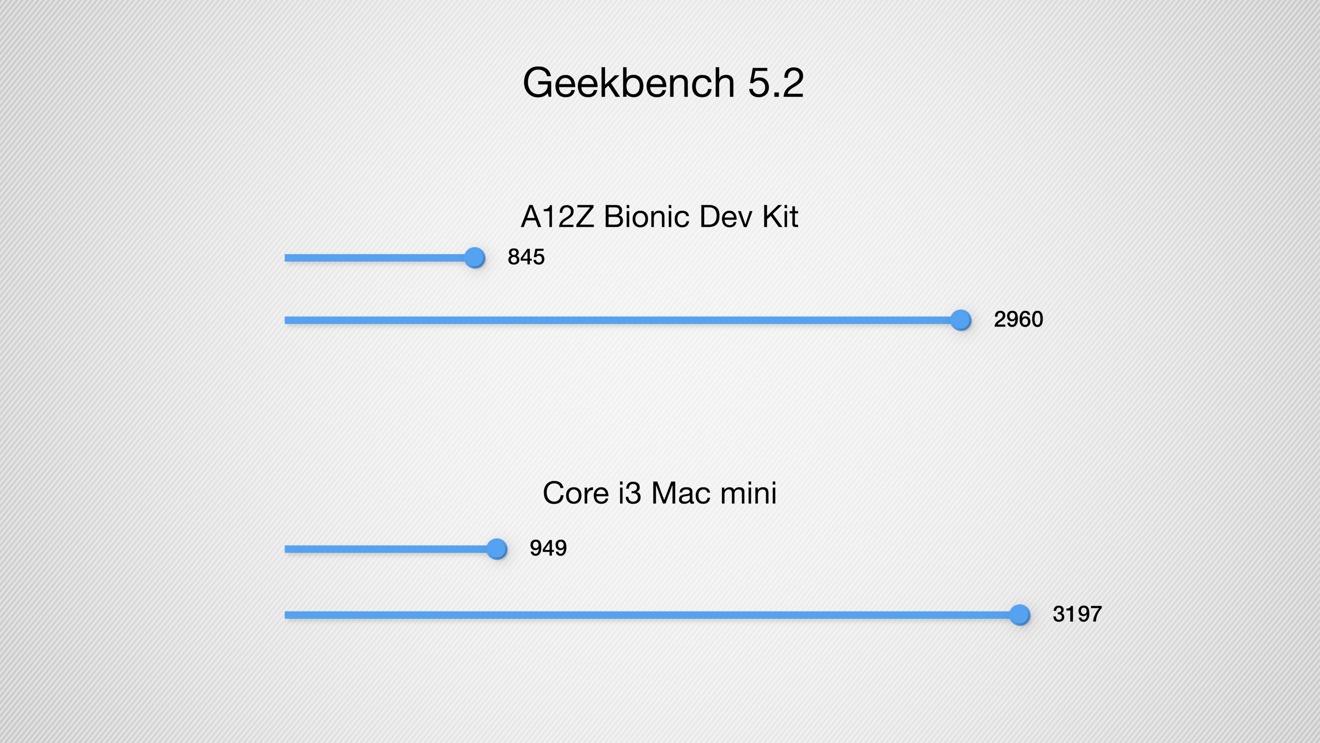 Geekbench results comparing ARM Mac mini and Core i3 Mac mini
To compare, in the Core i3 Mac mini, we saw Geekbench results of 949 for single-core tests and 3,197 for multi-core test. Benchmarks for the same A12Z Bionic in the iPad Pro put it at 1,118 points for single-core tests, and 4,625 for multi-core.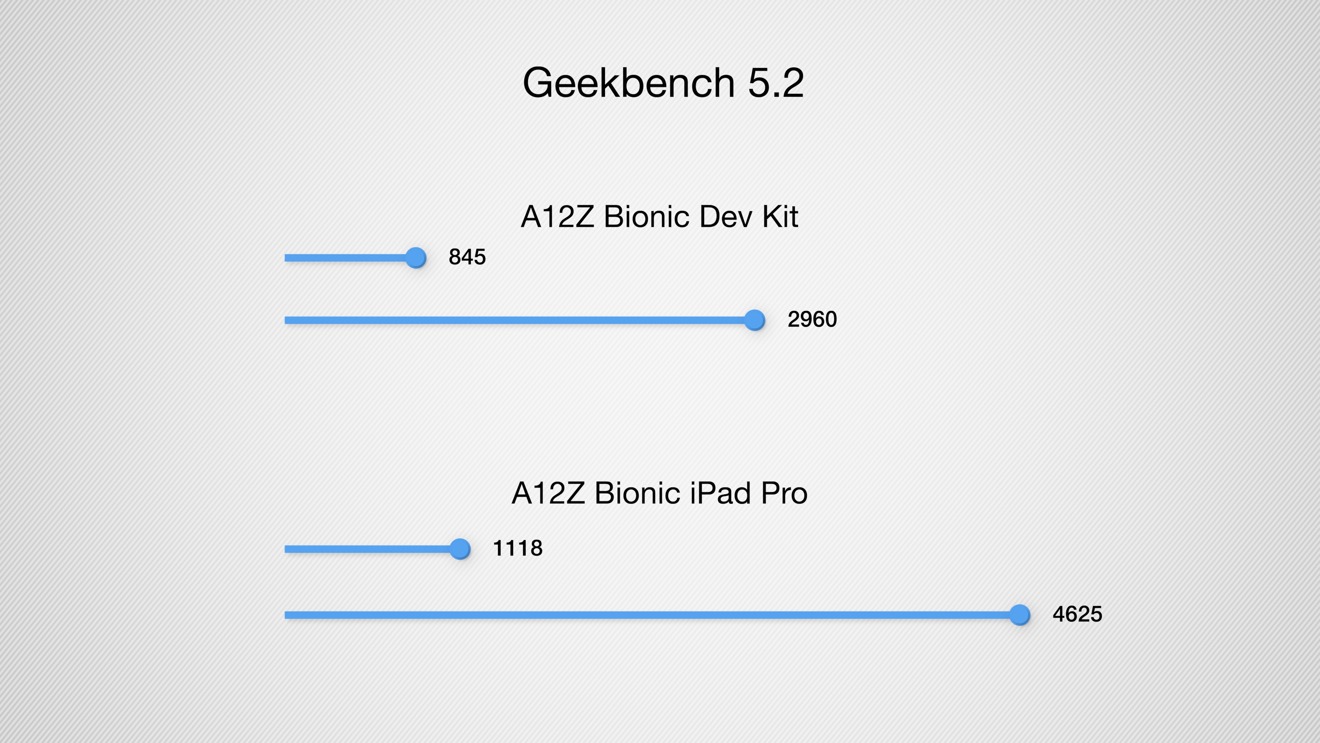 Geekbench results comparing ARM Mac mini and 2020 iPad Pro
The Geekbench numbers don't tell the full performance story, but they are representative of how fast Intel software will run without an Apple Silicon version. If you're running a 2013 Mac mini or 2012 iMac, this developer kit is faster than your machine is — and it will only get faster as the software evolves and the hardware ships.
While this specialized Mac mini is intended solely for developers to dip their toes in the Apple Silicon water, consumers won't be far behind. Apple says it will ship its first Apple silicon in Macs by the end of 2020. Ming Chi Kuo posits that this first Mac will be a replacement of the 13-inch MacBook Pro.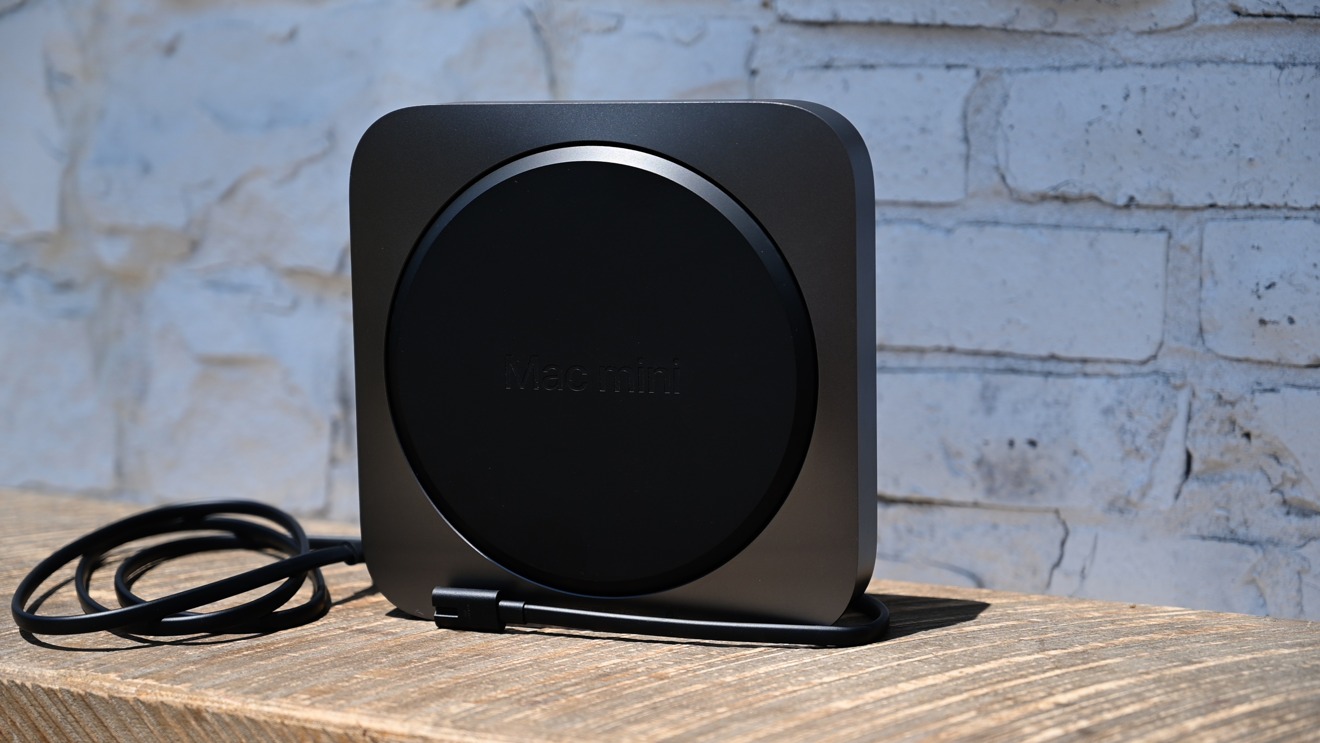 Apple silicon Mac mini bottom
Apple silicon in Macs will be a huge step forward and will afford users a vast array of enhancements. User benefits include better performance while being more power efficient, better video editing performance, Neural Engine, Secure Enclave, and more.
With the first Apple Silicon Mac coming the end of this year, Apple says it will take two years to fully move its Mac line to its own processors — about the same amount of time it took to migrate the entire product line from 68K to Power PC, and Power PC to Intel.
Source link