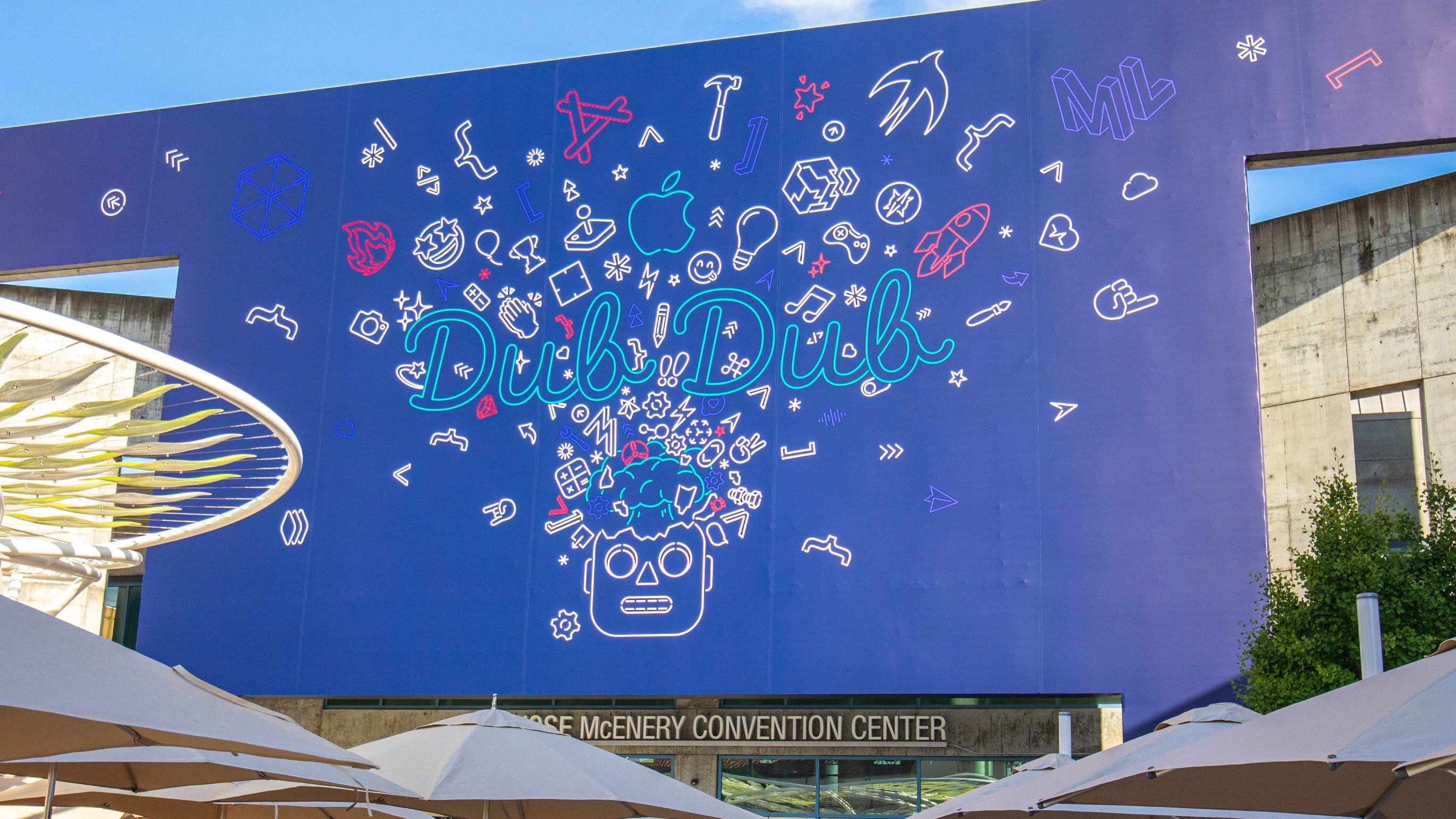 Gareth Beavis
WWDC 2019 kicks off today with a big keynote presentation from Tim Cook and co, where we expect to learn details of Apple's next generation of software including iOS 13 for iPhone, iPad and iPod, Watch OS 6 for (yep, you've guessed it) Apple Watch, as well as macOS 10.15 for its line of Macs and Macbooks.
Apple's WWDC 2019 keynote starts at 10am PDT (1pm EDT, 6pm BST), and we'll bring you all the news as it breaks, as well as the build up and expert analysis throughout the day right here in our WWDC 2019 live blog.
WWDC stands for Worldwide Developers Conference, and much of the announcements will be centered around new software and what it means for the developers in the audience.
However, Apple will reveal some of the new features users will be able to expect when the software is released later this year and the firm has sometimes in the past, also launched new hardware during the WWDC keynote.
WWDC 2019 live blog
Gareth Beavis
All times in Pacific Daylight Time 
Gareth Beavis
06:00 – DO YOU WANT MORE WWDC 2019 SPECULATION? Of course you do, as we hit the four-hours-til-keynote milestone.
Well how's this for size? Something else we may get is our first look at TV OS 13, along with more details of Apple's new streaming service it first announced back in March.
Apple TV Plus will offer exclusive shows, movies and documentaries from acclaimed filmmakers, including JJ Abrams, Steven Spielberg and M. Night Shyamalan when it arrives later this year, but more information may be revealed today – especially how it plays nicely with Apple TV hardware.
Gareth Beavis
05:48 – Sunrise in San Jose, and as the sunlight creeps through the crack in the curtains and dances its way across Tim Cook's face, the sleepy CEO slowly opens his eyes.
He picks up his iPhone, peers at the screen for a few seconds as his eyes adjust their focus as his fingers accidentally slips down the side and onto a volume key.
A rye smile creeps across his face as, instead of a large icon appearing in the middle of the screen, a volume indicator pops up in the top right corner.
"It's ready" he murmurs, before rolling over for another five minutes.
Gareth Beavis
05:00 – We've touched on iOS 13 and Mac OS 10.15, but there's more software goodies in store for us today, with the Apple Watch also in line for some new tricks thanks to the rumored Watch OS 6 update.
One of the more interesting Watch OS 6 rumors we've seen suggests it will get its own App Store, which means you won't have to download the app on your phone as well (which is currently the case).
Gareth Beavis
04:30 – Is it time to say goodbye to iTunes? 
Multiple rumors appear to suggest so, with reports that Apple will replace the iconic (but not always loved) iTunes by rolling its features into Apple Music.
For now it's still just rumors, but it's one we will be keeping a close eye on, and you should too.
Reports suggest Apple will announce iTunes' retirement at #WWDC19 today. Will you be sad to see it go? 🤔June 3, 2019
Gareth Beavis
04:00 – Another big announcement we expect to see today is the arrival of Mac OS 10.15, along with a new geographical name (it will be following on from High Sierra and Mojave).
A headline-grabbing feature of Mac OS 10.15 will be its ability to support iOS apps, which will open up a whole range of new options for users on their computer. There's set to be plenty more talking points too.
Gareth Beavis
03:30 – A change we may see in iOS 13 is an update to Apple's volume graphic, which pops up in the middle of your display when you adjust the volume. It takes up a lot of space and gets in the way if you're playing a game or watching a video. 
A leak less than 24 hours ahead of the WWDC 2019 keynote however, points towards a smaller indicator located in the top corner of the screen, which would be much less intrusive.
Gareth Beavis
03:00 – The biggest launch out of WWDC 2019 will likely be iOS 13, as this will be our first look at the next generation operating system for iPhones, iPads and yes, even the new iPod.
Apple's likely to launch the first beta of iOS 13 today, but it'll likely only be available to developers. A public beta will probably follow in the coming weeks.
While iOS 13 will be available on the iPhone 11 and co. when they launch later this year, today all eyes will be focused on its backwards compatibility.
Last year, iOS 12 launched with the promise it would come to the iPhone 5S, iPad Air and iPad Mini 2 – and these are the devices in line to potentially miss out on the iOS 13 update as Apple moves away from older hardware.
Gareth Beavis
02:00 – An iPhone SE 2 has been long rumored, but for anyone hoping Apple's compact form-factor will make a return at WWDC 2019 today, we have some bad news. Sorry.
Gareth Beavis
01:20 – iPad owners with an affinity for numbers, rejoice! A last minute rumor suggests iOS 13 will, for the first time, bring a native calculator app to the slate. 
Gareth Beavis
01:00 – We'll have two members of the superb TechRadar team coming at you live from the WWDC 2019 keynote, with Gareth Beavis and Matt Swider bringing you everything you need to know about all of Apple's announcements today – but right now they're fast asleep, dreaming of new features, device compatibility and release dates.
Gareth Beavis
June 2: We got into San Jose, California a day early to soak up the pre-WWDC 2019 atmosphere and we stopped by the McEnery Convention Center to see what Apple has in store for us. 
It's fair to say Apple has gone all-out with its branding for this year's event, and it's going big on the slang name for its iconic developer's conference, 'Dub dub'.
Lots of prep work going into #Apple #WWDC #WWDC19. On the ground for @techradar & ready for #iOS13 https://t.co/VuhrvF8ayK pic.twitter.com/zkKuj0r99yJune 3, 2019